What is Thrombophlebitis
Thrombophlebitis (pronounced THROM-B0H-FLEH-BEYE-TIS) is an inflamed vein due to blood clotting that creates blockages, usually in the legs.  The most common type is superficial thrombophlebitis. When the clot is in a deep vein it is called deep vein thrombophlebitis. Swelling and clots interfering with blood circulation in the legs is uncomfortable and can be dangerous.
What are Some Causes
Trauma to a vein such as an injury or surgery can cause irregular blood clotting.  Blood clotting disorders can also cause thrombophlebitis in the legs.  Long periods of inactivity such as being bedridden, recovering from an injury, or extended hospitalization may also be caused.
Symptoms
Symptoms of superficial thrombophlebitis include redness, swelling, or a red, hard spot just under the surface of the skin.  Tenderness, pain, and warmth in the affected area are also common. Deep vein thrombophlebitis also includes pain and swelling.  If you develop shortness of breath or chest pain when you breathe, in addition to any signs of thrombophlebitis, a blood clot may have broken free.  This is an emergency medical situation.
When to See a Doctor
If you think you are experiencing any symptom of thrombophlebitis, it is essential to set up an exam with the caring doctors at Carolina Heart and Leg Center, P.A.  Diagnosis and treatment of thrombophlebitis at the Carolina Heart and Leg Center, P.A. is the best way back to healthy veins.
Carolina Heart And Leg Center, P.A.  is designed to provide comprehensive diagnostics and treatments for all types of superficial vein disorders in the safety and convenience of a modern medical suite. We offer state-of-the-art varicose vein treatment systems and vascular lasers to provide individualized treatments for conditions ranging from complicated cases of chronic venous insufficiency to simple, effective treatments for leg and face spider veins.  Contact us today at (910) 491-1760 and get the help you need to live pain-free.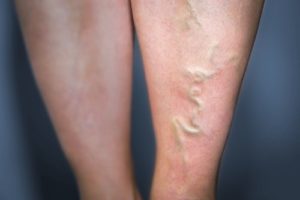 *Stock photographs and artwork are for illustrative purposes only. **This blog/post contains general information about medical conditions and treatments. The information is not advice, and should not be treated as such. You must not rely on this blog/post as an alternative to medical advice from your doctor or other healthcare provider. Please see our full disclaimer at www.CarolinaHeartAndLeg.com